Selected Metascape images are available as high quality prints
in a variety of formats, sizes and frame options.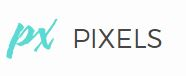 Also available are these other art works by Michael Baroff


Painted from life, Expressive Figures capture a model's pose while transcending the individual portrayed so to evoke the viewer's own emotional engagement with the image.


Drawn from life, Figurative Gestures capture the abstract essence of the figure.


Drawn from life, Dancing Gestures capture the energy of dancers in motion.
Click the Pixels logo above to see the collections and order