Michael Baroff's works are reminiscent of the paintings of Mark Rothko. The works have a mystical and spiritual quality, painted on the small scale – and are to be held and appreciated in an intimate relationship between the image and the viewer.
Scott Canty, Director/Curator
Los Angeles Municipal Art Gallery
Looking Inward
Beyond the Horizon
A Clear Vision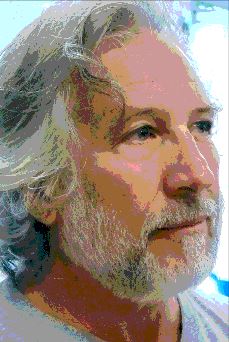 Metascapes explore the transitional space between realism and abstraction where a dream-like inner meditative quality can emerge. Metascapes are certainly, on one level, seascapes, and yet again they are not, for the images are created without reference to any actually viewed scene, and the horizon line can be perceived to be the illusory boundary for what may be above and below the surface of our awareness.