Metascapes explore the transitional space between realism and abstraction where a dream-like inner meditative quality can emerge. Metascapes are certainly, on one level, seascapes; yet again they are not. The pieces are created without reference to any actually viewed scene and the horizon line can be perceived to be the illusionary boundary for what may be above or below the surface of our awareness.
bG Gallery
Beyond the Lines
FAB Gallery
Brand Library Art Center
Palos Verdes Art Center
Pacific Art Guild
Los Angeles Muncipal Art Gallery
Hale Art Space
Michael Baroff's work is reminiscent of the paintings of Mark Rothko and have a mystical and spiritual quality, to be appreciated in an intimate relationship between the image and viewer. - Scott Canty, Director/Curator, Los Angeles Municipal Art Gallery

Metascapes are featured in the publication Shambhala Art Square One: Vol 1. Issue 2 (Oct - Dec 2016)
Phantom Gallery
Blue 7 Gallery
Nitespa
Art Insight Gallery
Odalisque Fine Art
Binder Fine Art
Gallery 409
Turcoutte Gallery
Selected Gallery Exhibits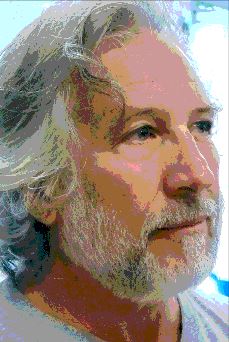 Michael Baroff has painted Metascapes for over 30 years. His studio is in Santa Monica, California. He currently serves on the Santa Monica Arts Commission and Public Arts Committee.